Talking toys may be bad for babies and toddlers, writes Cory Turner on NPR. Parents talk less when toys talk more, according to a new study in JAMA Pediatrics. And young children need to interact with a human to learn language.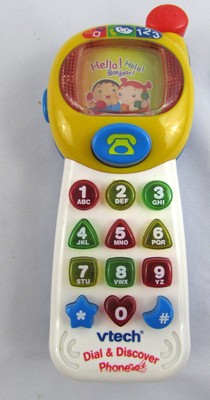 Children between 10 and 16 months old were fitted with microphones.
Books and traditional toys, such as blocks and a shape sorter, stimulated the most high-quality conversation, says Anna Sosa, a Northern Arizona University professor who ran the study.
When kids played with the electronic toys — a "talking farm," a "baby cellphone" and a "baby laptop" — parents and children communicated less. "When there's something else that's doing some talking, the parents seem to be sitting on the sidelines and letting the toy talk for them and respond for them," she says.
"Back-and-forth conversation" with a parent or caregiver is crucial to developing language, writes Aaron Loewenberg on Ed Central.