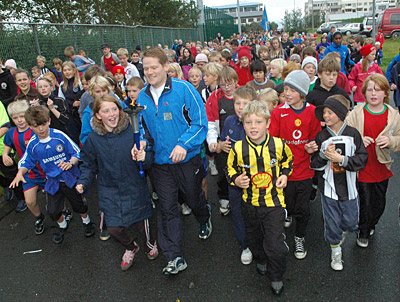 Children in Iceland run to celebrate World Harmony Day.
Around the world, students who like school don't necessarily do better in reading and math, according to a new PISA study.
Sixty-four countries participated in the 2012 PISA survey. No direct relationship was found between attitude and achievement in all but Qatar, Iceland and Australia.
Controlling for students' ability, family socioeconomic status and gender made little difference, though attitude did correlate with achievement for well-to-do students.
Does self-efficacy really matter? asks Peter DeWitt. Yes, it does, he concludes.
Self-efficacy is the belief that what I do can make a difference. Without it why bother?