Only 25 percent of 12th graders are prepared for college math and 37 for college reading, according to the latest Nation's Report Card from the National Assessment of Education Progress (NAEP). Math scores fell over the last two years, while reading scores have been flat since 2009.
Remember that the weakest students have dropped out by 12th grade.
Low performers are doing worse while high achievers are improving, notes Liana Heitin on Ed Week. The percentage of students scoring at the "below basic" level was higher in both reading and math, compared to 2013.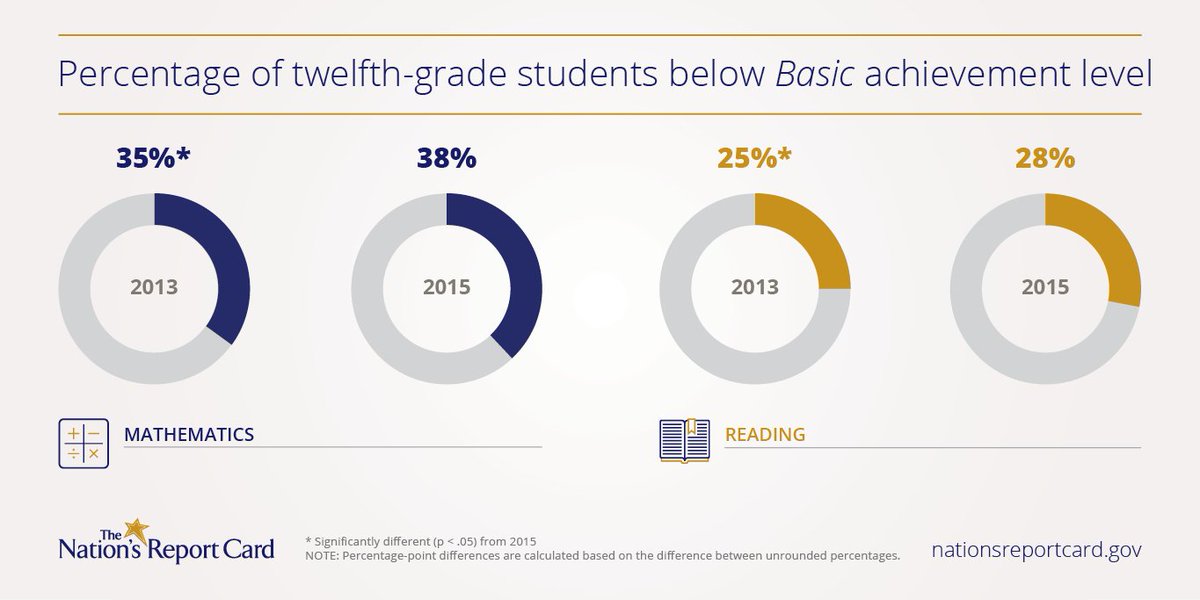 That may be a side-effect of the rising graduation rate, which hit 82 percent in 2014.
Racial/ethnic gaps are huge: 64 percent of blacks and 53 percent of Hispanics score as below basic in math; only 7 percent of blacks and 11 percent of Hispanics score as proficient or better. By contrast, a third of whites and nearly half of Asian-Americans are proficient or better.
Here's more on the knowledge and skills required to score "basic" or "proficient" on NAEP's 12th-grade math exam.
In reading, 49 percent of Asians, 46 percent of whites, 25 percent of blacks and 17 percent of black 12th graders are proficient or better.
"College for all" remains the mantra. Nearly two-thirds of high school graduates will enroll in college immediately: 55 percent will complete a degree within six years.