Do teachers think low-income students are hopeless? That's the message Derrell Bradford gets from a Duluth News Tribune commentary and graphic that was retweeted by American Federation of Teachers leader Randi Weingarten.
In response to a lawsuit challenging Minnesota's teacher tenure law, the cartoon shows a seating chart filled with losers.
"Weingarten's retweet shows what she and perhaps many of her members believe about our kids — that their entire identities can be reduced to the challenges they bring to the classroom, and that those challenges obviate and absolve the teacher's responsibility in the learning equation," writes Bradford.
Poor kids from tough places are no longer the outlier in America's schools — they're the majority of students.

 . . . Teaching is at a crossroads in this country but the issue isn't which way we proceed with value-added scores or licensure and certification. It's whether you're up to the challenge of teaching poor kids or you're not. There are no "better kids" waiting in the wings.
Bradford grew up poor. He could have been have been trapped in a "below poverty line" square, but he rode buses to get to better schools where teachers worked hard to educate him.
At #ThisTeacher Sees, teachers are making their own seating charts: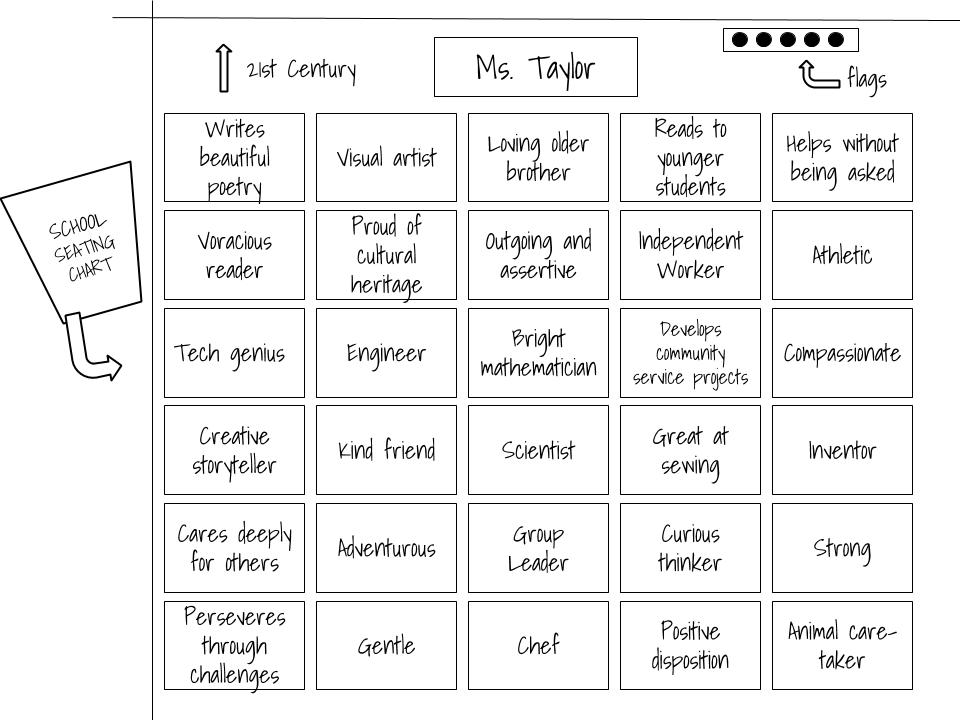 Apparently, some teachers have nothing but victims in their classes and others don't have a single kid who rates "royal pain," "never shuts up" or "cellphone addict."