A new "smart drug" can improve planning, decision making and performance on complex tasks, concludes a study  published in European Neuropsychopharmacology.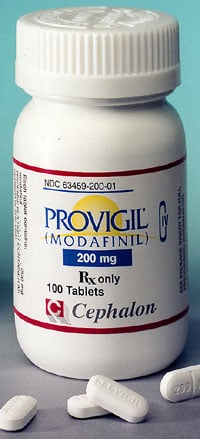 Modafinil is approved to treat sleep disorders, but the research paper concluded it improves "executive function" in people who aren't sleep deprived.
The drug improves "the ability to analyze new information and make plans based on it" and "people's ability to focus, learn and remember," according to the researchers, reports Science Times.
Modafinil is "a hit among college students as a study aid," writes Elizabeth Nolan Brown on Reason's Hit & Run.
It's a Schedule IV controlled drug and prescription-only in the U.S., but Americans buy it online from foreign pharmacies.
In the new review, researchers said the drug "appears safe for widespread use," calling it "one of the most promising and highly-investigated neuroenhancers to date." But that might not persuade federal officials, writes Brown.
Many people — including the researchers — see ethical problems in a improving human performance by taking a pill.
If a "smart pill" is safe and effective, is that a problem?