Common Core has come to gym class, reports Madeleine Cummings in Slate. That can mean anything from "word walls" to worksheets. Will there be less time for exercise?
Many P.E. teachers have little training in the new standards or in how to teach academics, she writes. They're under pressure to help raise test scores. "Who needs exercise when gym class can serve as yet another 45-minute opportunity for teachers to shoehorn in vocabulary and multiplication drills?"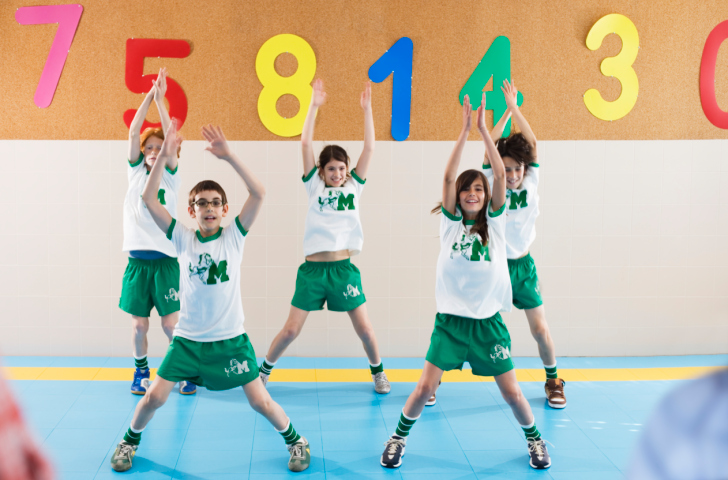 "Timmy Dhakaia, a senior at Brooklyn's Midwood High School, says she and her classmates now spend so much gym time on written exercises and tests that they don't always have time for, well, gym," writes Cummings. After a yoga session, students fill out a worksheet on which parts of the body each pose strengthened. It takes time.
At a Maryland elementary school, teacher Judy Schmid has her bowling students score games manually. They learn Core math skills while counting pins, calculating their scores and playing number games. It takes time.
A "text" can be anything, advises Martha James-Hassan, who directs physical education programs at Towson University.
 Instead of asking students to read articles or write essays in gym, she suggests students learn what the lines signify on the gymnasium floor, or compare ingredients on a nutrition label. Talking about a sports controversy at the beginning of class is another technique for sparking discussion and helping students learn how to frame arguments, both skills valued by the Common Core.
"But even these more creative suggestions sacrifice students' physical activity," writes Cummings.