Ninety percent of parents think their kids are performing at or above grade level in reading and math, according to a Learning Heroes survey. Welcome to Lake Wobegon.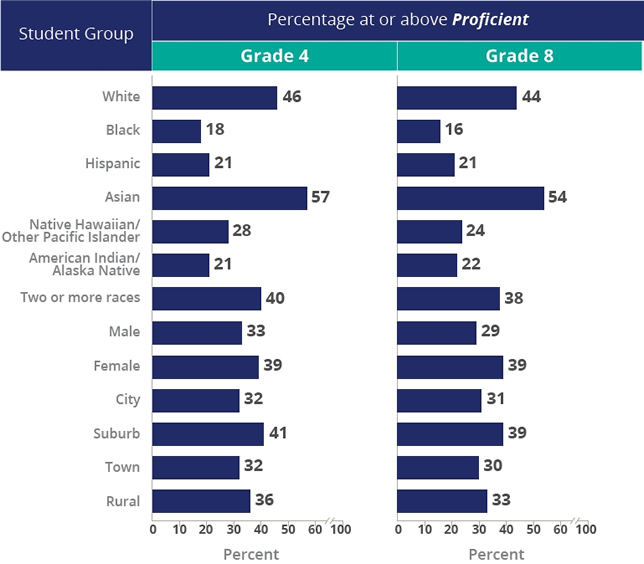 "Parents held fast to this sunny belief no matter their own income, education level, race or ethnicity, writes Anya Kamenetz on NPR. But most are wrong, according to the Nation's Report Card, or NAEP.  Less than half of white students and less than a quarter of black and Latino students are on grade level by fourth grade.
"Build deeper relationships and ask tougher questions of your student's teachers," Learning Heroes founder Bibb Hubbard advises. "Instead of the teacher just saying, 'He's a great kid,' ask, 'Is he reading on grade level?' "
According to Parents 2016: Hearts and Minds of Public School Parents in an Uncertain World, 75 percent of K-8 parents surveyed also said a college education is "very important" or "absolutely essential" for their children.
Morgan Polikoff, who researches K-12 education policy at the University of Southern California, says the "Lake Wobegon effect" is actually no surprise.

"Kids are getting passed on from grade to grade, a large percentage of kids graduate high school on time," he explains. "So certainly parents have been getting the message for a long time that their kids are doing just fine."
"Fewer than 2 percent of students are held back a grade, so perhaps parents can't be blamed for thinking their own kids are at least on par with their peers," writes Kamenetz.
Learning Heroes aims to inform parents about the Common Core, which it describes as " a set of clear, consistent learning goals in mathematics and English language arts" and "new state tests that measure critical thinking, problem solving and reasoning skills that students need to be prepared for the next grade level."