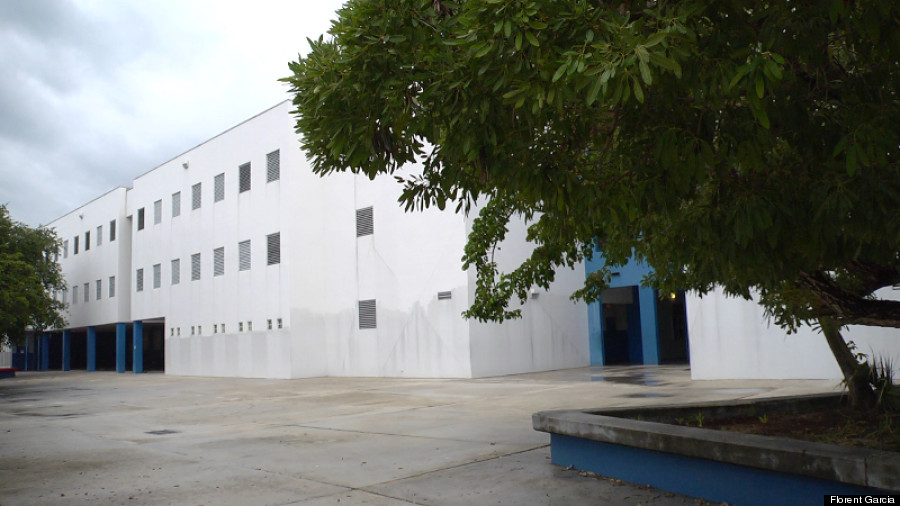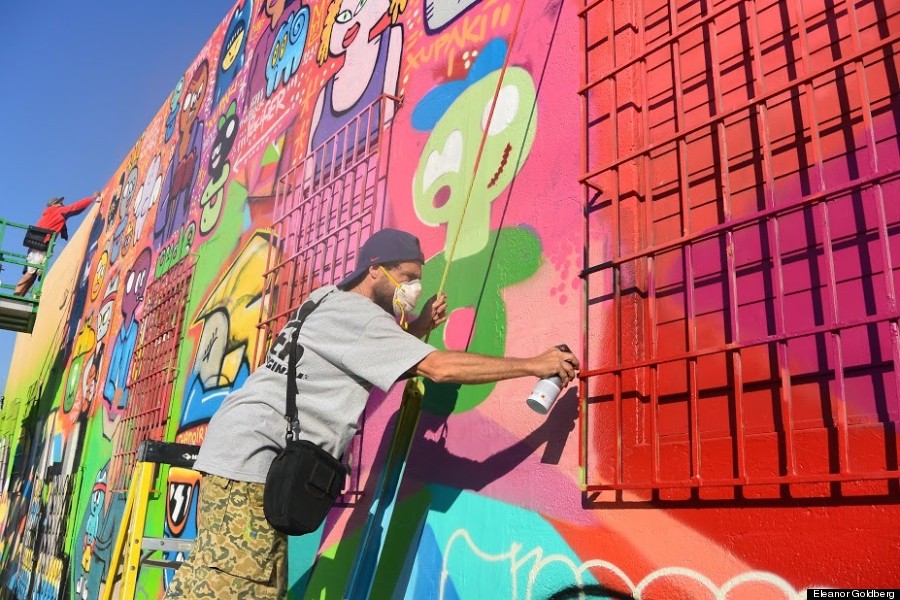 Before and after for a Miami middle school in the newly artsy Wynwood neighborhood. 
Miami's Wynwood neighborhood, once known for empty warehouses, drugs and gang violence, is now a mecca for artists, reports Eleanor Goldberg in the Huffington Post. Jose de Diego Middle School, where 96 percent of students live below the poverty line, no longer looks like a stark white "prison."
This year, Principal April Thompson-Williams persuaded the district to fund an art teacher for the first time in years. And she worked with local arts groups to get the school painted for free.
"Immediately, I was overwhelmed by the amount of wall space," said Robert de los Rius, owner of WynwoodMap.com, "just amazing canvas for art." He organized the painting: 73 artists from Miami and around the world participated.
He also launched a fundraiser to develop an arts program called the "RAW Project" –- Reimagining the Arts in Wynwood.
"This is a critical time where kids choose who they want to be, what they want to be and what they want to get into," Diana Contreras, a Miami artist who participated in the project, told HuffPost. "And they need a way to express themselves."
Students feel calmer and safer in the new environment, Thompson-Williams said. The middle school is losing fewer students to charters.