Forty grades on a first-grader's report card is overwhelming, writes Dave Powell, a high school teacher turned education professor — and father — in Ed Week.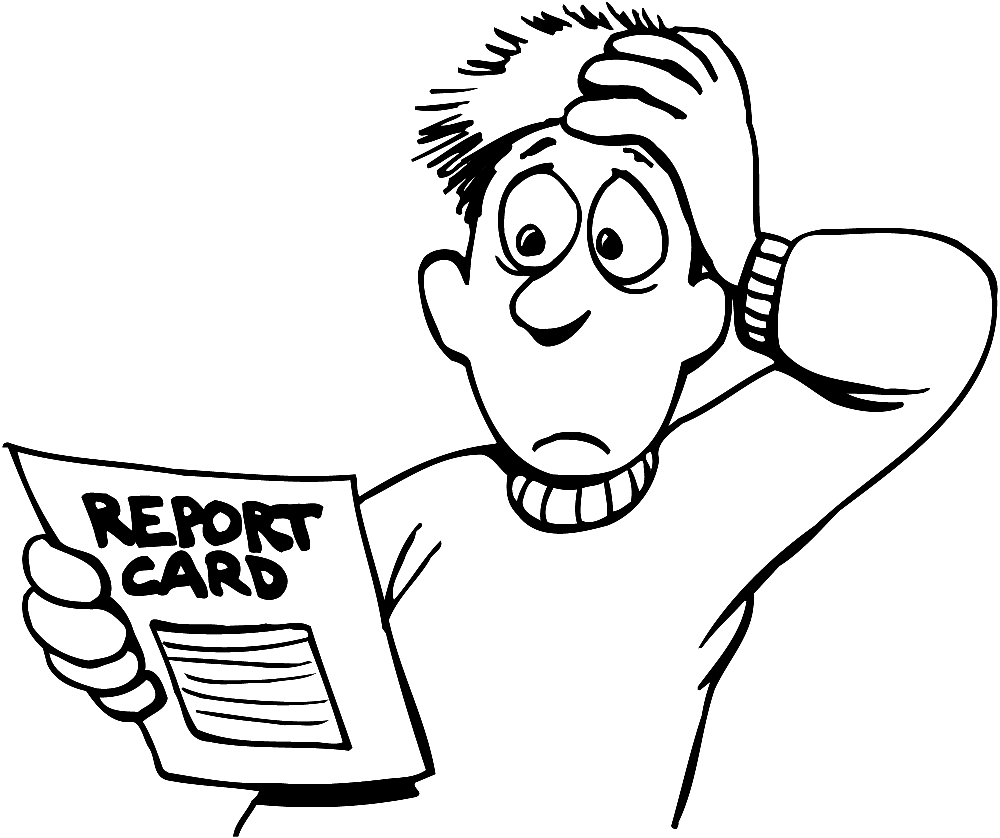 Students get "effort" grades of "excellent" (E), "good" (G), "satisfactory" (S), or "needs improvement" (NI) for art, library, music, and physical education.
They also get grades showing how they compare to "grade-level" students in these subjects plus math, science, reading and social studies: "above level," "on level," "developing," "below level," "met," and "not evaluated."
His son earned an "E" for effort in art, library and PE and a "G" in music. He's "advanced" in art and PE, but only "proficient" in library and music.
In the academic subjects, effort doesn't count.
These grades are a hodge-podge of all the other grades I already mentioned. Now, in addition to E, G, S, NI, ABV, ON, DEV, BLO, MET, and two others I forgot to mention—"medical" (M) and "not evaluated" (X)—we've got "advanced" (ADV), "proficient" (PRO), "basic" (BAS), and "below basic" (BEL) as choices.

. . . We've got 11 subjects being assessed in first grade, including "first grade work habits," which are assessed in a class called homeroom. We've got 15 different grade options that can be assigned, in some combination, in these subjects. We've got two separate domains in some subjects (a course grade and an effort grade), and then we've got 17 different sub-skills that are being assessed in reading, writing, and listening alone. There are also 12 grades given in homeroom assessing those work habits.
According to the report card, his son is an advanced reader, yet lacks proficiency in reading strategies and oral retelling of stories. His writing skills are "basic," yet he does well in the sub-categories such as "Spells Word Wall words correctly" and "Spells phonetically if correct spelling is not known."
While the overall writing grade is on the "ADV-PRO-BAS-BEL" scale, sub-grades for writing are on the "E-G-S-NI" scale used for "effort grades" in the "non-academic" classes.
This is confusing, concludes Powell. And not terribly useful for parents.