U.S. schools overpay teachers, according to the international "Efficiency Index" released by GEMS Education Solutions.
The report was created with the support of the Organisation for Economic Co-Operation and Development, which created the PISA exam.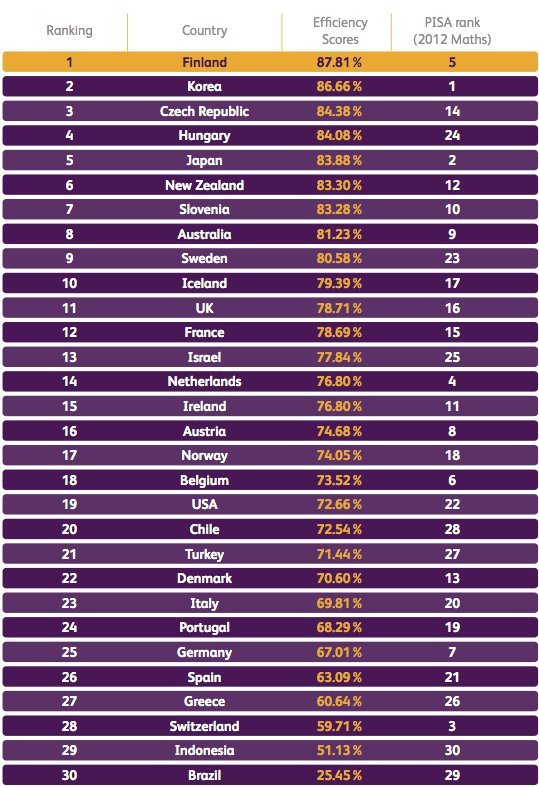 The U.S. ranked 19 out of 30 OECD countries, because teachers earn higher salaries than necessary to attract competent teachers and classes are smaller than necessary. (I don't know how they calculate this.)
Yet the U.S. rates as "more efficient than effective," along with countries such as Hungary, France, Britain and Sweden.
Finland, Japan and Korea do the best in efficiency and quality (as measured by PISA scores). Finland and Korea achieve excellent results with relatively large class sizes – the 3rd and 5th largest of the OECD countries – and pay teachers moderate wages, the report noted.
Switzerland, Germany, Belgium and others were effective, but not very efficient.
Brazil, Chile, Greece, Indonesia and Turkey were both inefficient and ineffective.