President Obama's plan to rate colleges on affordability and success rates collapsed. But the Education Department's new College Scorecard provides useful information for families wondering what a particular college costs by family income and what percentage of students earn a degree and begin paying off their student debts within three years.
Most intriguing, the Scorecard uses IRS data to show enrollees' median annual earnings 10 years after enrollment and the percentage who earn more than the average high school graduate, about $25,000 a year, six years after entering college. The information includes dropouts and graduates.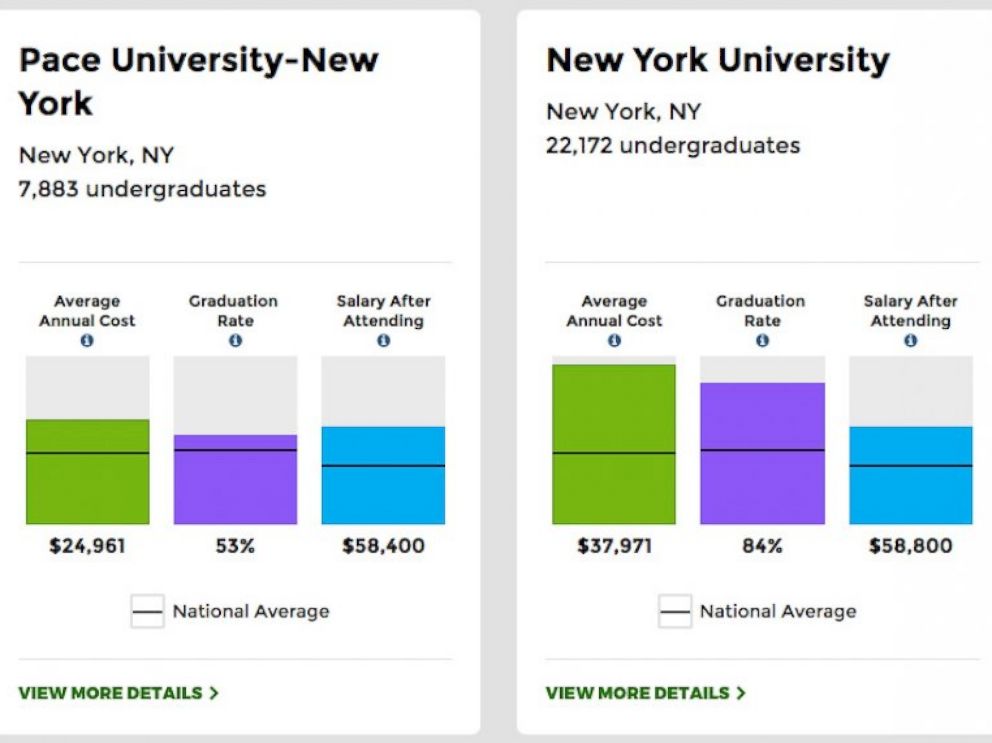 "At a quarter of American colleges, the majority of students who got federal financial aid end up earning less than $25,000 per year a full decade after they first enrolled," reports Libby Nelson on Vox.
The Scorecard can track only students who received federal aid, but that's 70 percent of the total.
Earnings aren't reported by program or major, masking the variations between different degrees at the same school.
The Scorecard makes it "easier to figure out which schools are a waste of money,"  writes Jordan Weissmann on Slate.

PayScale is using the federal data to calculate the 20-year return on investment at different colleges for students in various family income quintiles.
I'm sure students and parents will find the Scorecard useful. But it has its limits. The highly selective colleges have strong graduation rates and graduates who do well in the workplace, though earnings are lower at liberal arts colleges, higher at technical schools. The less selective schools have much lower graduation rates. Their former students and graduates earn less and have more trouble repaying their debts.
Does an A+ student become a high earner because he chose Georgia Tech over Duke? Does the B- student become a low-earning dropout because she chose the not-very-selective state university over the not-very-selective private college?
I'm not sure C- students will use the Scorecard. If they do, they'll see that the sort of college they can get into has very low graduation rates and low earnings payoffs. They'll see two-year vocational degrees, but won't see vocational certificates.