More low-income students are enrolling in college, but few go on to earn a degree, reports Liz Riggs in The Atlantic. Just 11 percent of low-income students who are the first in their family to attend college will earn a bachelor's degree in six years.
Many are poorly prepared for college work, struggling with financial burdens and working long hours, writes Riggs.
When Nijay Williams entered college last fall as a first-generation student and Jamaican immigrant, he was—despite being admitted to the school—academically unprepared for the rigors of higher education. Like many first-generation students, he enrolled in a medium-sized state university many of his high school peers were also attending, received a Pell grant, and took out some small federal loans to cover other costs. Given the high price of room and board and the proximity of the school to his family, he opted to live at home and worked between 30 and 40 hours a week while taking a full class schedule.

What Williams didn't realize about his school—Tennessee State University—was its frighteningly low graduation rate: a mere 29 percent for its first-generation students. At the end of his first year, Williams lost his Pell Grant of over $5,000 after narrowly missing the 2.0 GPA cut-off, making it impossible for him to continue paying for school.
Tennessee State's overall graduation rate is only 39 percent. By comparison, the state's flagship university, the University of Tennessee in Knoxville, graduates 71 percent of students and 54 percent of its first-generation students.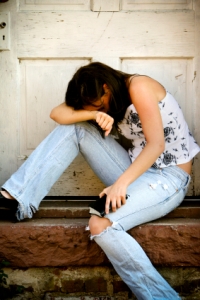 A minority of four-year schools provide adequate support to first-generation students, says Matt Rubinoff, who directs a new nonprofit called I'm First.
Most disadvantaged students choose unselective state universities, community colleges or online programs with low graduation rates and little funding for support services.
If President Obama's proposal for "free" community college tuition passes — which it won't — then first-generation, low-income students who could get into a selective university may decide to start at community college instead. (Actually, few low-income students pay any community college tuition, but they might get more Pell dollars to cover their living expenses.) That would be a high-risk decision.