The rich get richer — and more educated:  77 percent of people raised in high-income families — but only 9 percent from low-income families — earned a bachelor's degree by age 24 in 2013,  according to a new report.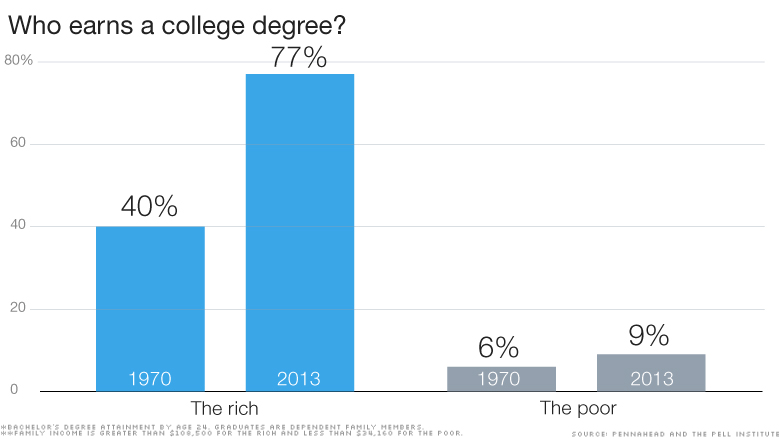 The graduation gap has grown since 1970, and so has the "divide between the 'haves' and the 'have-nots,'" the report said.
Sixty-two percent of high school graduates from low-income families enroll in college. That's up sharply from 1970. But only 21 percent of bottom-quartile students complete a bachelor's degree by age 24. Ninety-nine percent of top-quartile students earn a degree.
Workers with "some college" but no credential earn no more than high school graduates who never enrolled, concludes The New Forgotten Half.