Critics complain that charter schools "pay more attention to student achievement than to racial diversity," reports Heidi Hall for USA Today.
Urban charters often are located in high-poverty, high-minority neighborhoods with low-performing district schools. They attract few or no white or middle-class students. Black parents are the most likely to choose charters, which produce learning gains for disadvantaged students compared to district alternatives, CREDO studies report.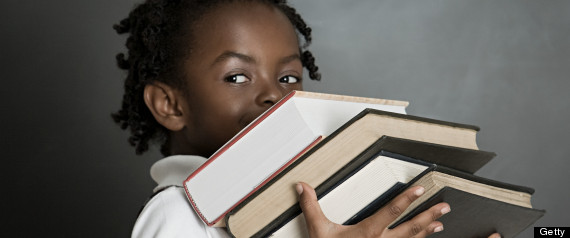 Urban charter students also are more likely to earn a high school diploma and enroll in college. Many parents choose charters with strict discipline policies because they're safer.
Critics say there's no such as thing as "separate and better."
Cheryl Brown Henderson, the daughter of Brown v. Board of Education plaintiff Oliver Brown, disagrees. A former school guidance counselor, she runs a foundation devoted to studying the Brown case's impact and improving education access for minorities.
Henderson said she doesn't believe diversity should be a big concern for charter schools, and she questions whether traditional public schools ever truly reflected racial balance despite busing, rezoning, magnet programs and other efforts.

"It's awfully arrogant for us to point fingers at people trying to ensure a world-class education access is afforded to all of our children," she said.
Some new charter schools are trying to attract a mix of students, said Neerav Kingsland, CEO of New Schools for New Orleans.  Bricolage Academy, a New Orleans charter is recruiting students of varying socioeconomic backgrounds. But the school district is 90 percent African-American, so racial balance is unlikely.
"Activists" complain that "too many failing public schools in black neighborhoods are being closed and replaced with charter schools," writes Juan Williams.
Thurgood Marshall, the lawyer who won the Brown case and later became a Supreme Court justice, told me as I was writing his biography that the case was not really about having black and white children sitting next to each other. Its true purpose was to make sure that predominantly white and segregationist school officials would put maximum resources into giving every child, black or white, a chance to get a good education.
"The flight to charter schools conforms with the Brown ruling's central premise: that students should be able to attend the best public schools without regard to income or race," argues Williams.