In John L'Heureux's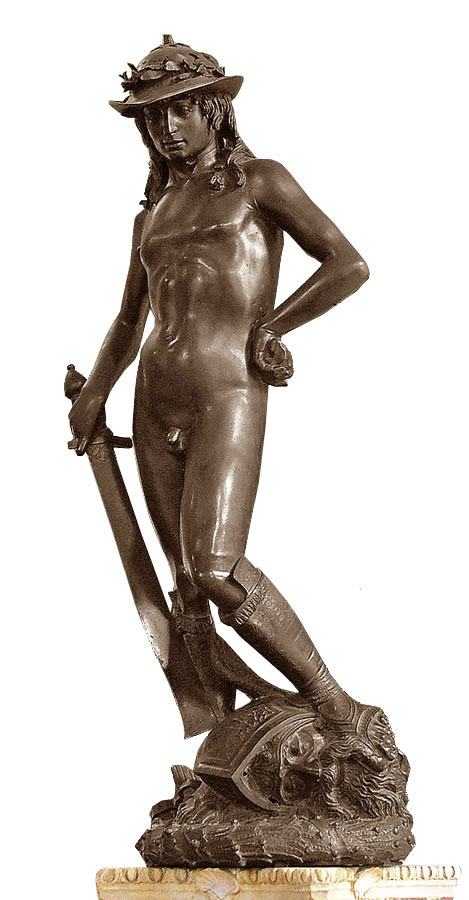 The Medici Boy, a failed monk and failed artist narrates the story of the Renaissance artist Donatello and his passion for the vain and "whorish" Agnolo, who becomes the model for his bronze David.
Enemies of Donatello's Medici patrons try to destroy the artist using Florence's laws against homosexuality. Penalties start with fines, exile or public torture and burning alive — or dead, for those who confess. Yet sex between men and adolescent boys was so common the Germans called it florenzen, and the French called it "the Florentine vice."
The narrator, Luca, struggles with love, jealousy and fear. Will Donatello burn in the public square? Will Luca burn in hell?
L'Heureux was my creative writing professor many years ago. We didn't waste time to unleash our creativity. We wrote stuff.