Eager to increase the number of black and Latino teachers, the U.S. Education Department wants teacher education programs to keep entry standards low, writes Jackie Mader for the Hechinger Report. It's OK to be unselective, under new federal rules, as long as teacher education programs "maintain a high bar to exit."
Only 18 percent of teachers are African-American, non-white Hispanic, Native American and Asian-American, according to a new Brookings report. Slightly more than half of public school students are non-white.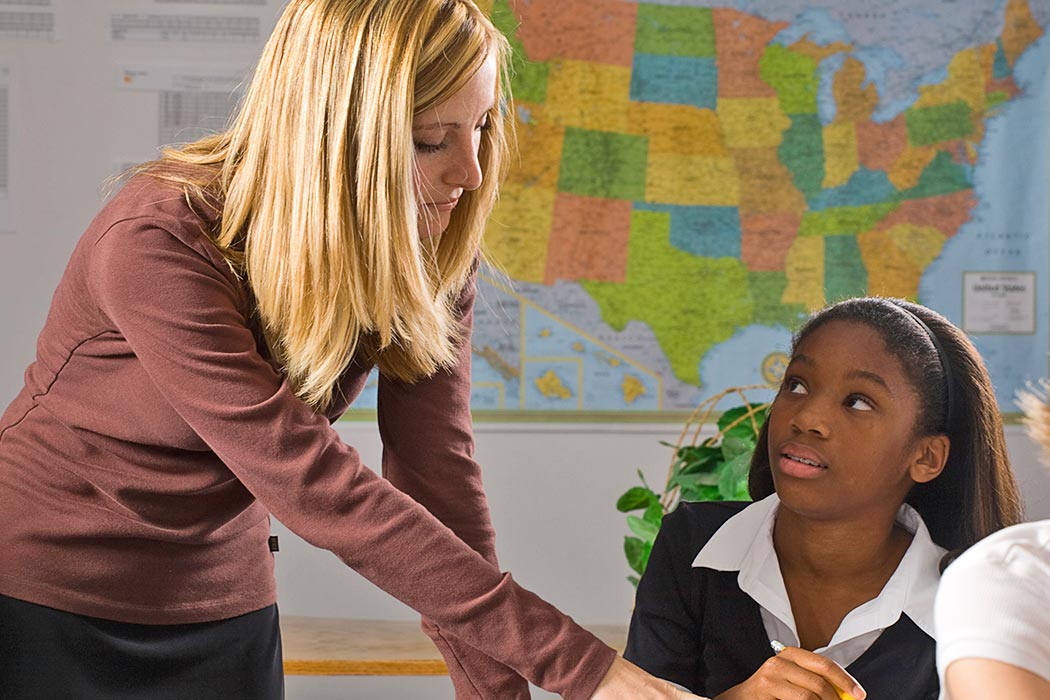 The report predicted the number of Latino teachers will fall even farther behind the rising number of Latino students.
Students do better with same-race teachers, some research shows, Mader writes. Black teachers expect more of black students, according to a 2016 Johns Hopkins study. "For example, white teachers were almost 40 percent less likely than their black counterparts to expect black students to finish high school."
Lowering standards is an insult to blacks and Latinos, said Kate Walsh, president of the National Council on Teacher Quality. "I'm very much opposed to anything that would lower the bar for entry, for a simple reason: It's already about as low as you can go. In many institutions in the United States, there are lower bars for entry than playing college athletics."