Little boys who aren't ready for reading need tutoring — not a disability label, writes Jane Goodwin (Mamacita). If they can't sit still, that means they're normal.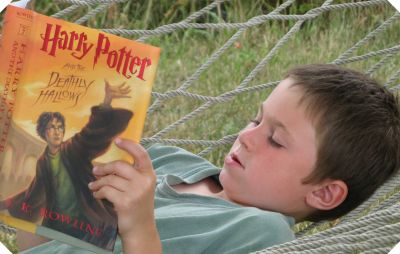 Many of scientists, inventors and innovators were late bloomers, she writes. "Edison wasn't even allowed to continue at his school; he was so slow, he held the others back!"
"Save the (disability) labeling for the children who genuinely need the help," writes Mamcita. "Don't fill up the room with little boys who just need a few more years to mature."
As for the kids who can't sit still, "that's how little children are SUPPOSED to be."
What would be genuinely worrisome would be a little child who CAN sit still for hours and hours without any desire to be wiggly and energetic. There is the occasional child who genuinely needs Ritalin or whatever in order to function at all, but there are an awful lot of children (usually little boys) whose energy and creativity and imagination and, yes, wiggles, are being seen as "disabilities" by frustrated adults and drugged into mediocrity.
Her "quick fix" for wiggly kids was to assign them two seats and let them shift from one to another when they needed to move.
There were conditions – no bothering other kids on the way, no touching other people's things, no sidetracking or talking, etc, but when a person's gotta get up and move, a person's gotta get up and move.
She taught middle school, "but the students were still children even though they didn't think they were.