New teachers owe $429 a month in student loans on average, write Jill Barshay on Hechinger's Education By The Numbers. That's increased 66 percent in the last 10 years.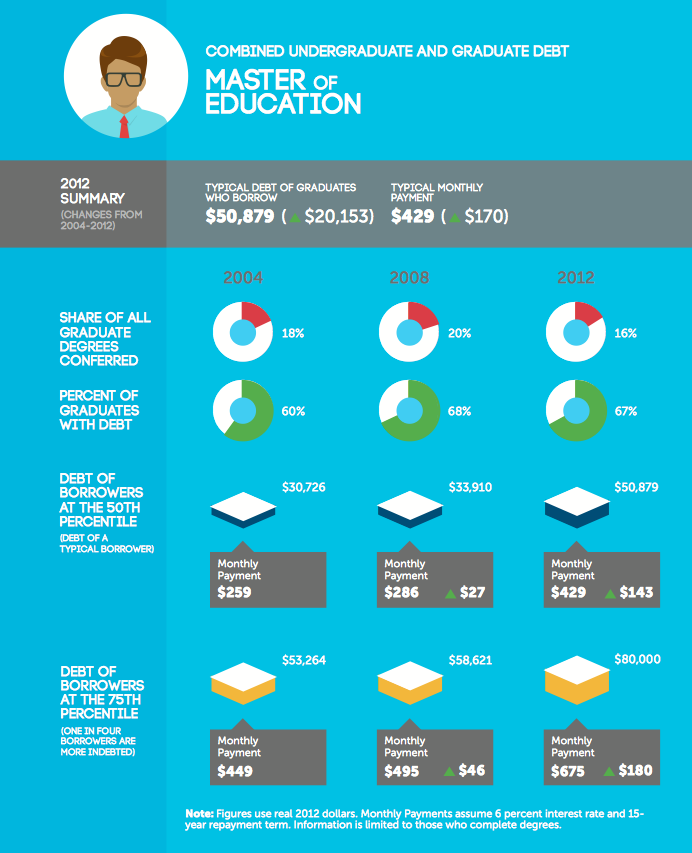 Borrowing for graduate school accounts for as much as 40 percent of the $1 trillion in student debt, reports the New America Foundation.
Most grad school borrowers are pursuing degrees in less lucrative fields, such as teaching.
"The average graduate of a master's in education degree finished with more than $50,000 in debt — $8,000 more than the debt of a typical MBA graduate," writes Barshay.
"The report's authors predict that these teachers and other indebted graduates won't be able to earn enough money to afford to pay back their loans. That will leave taxpayers holding the bag, effectively subsidizing schools of education."