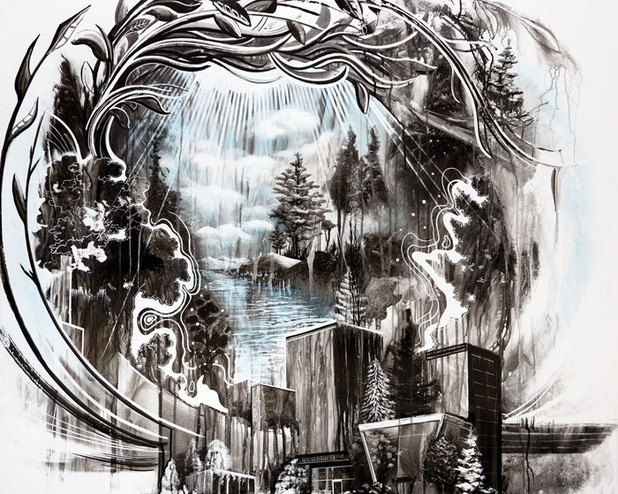 Teacher Gregory Euclide started drawing on his whiteboard to relieve stress during his 25-minute lunch break at a Minneapolis-area high school.
Euclide's paintings are made from things lying around the classroom, such as whiteboard erasers, paper towels, brushes, spray bottles and Japanese Sumi ink, which is made from soot, water and glue.
Students were distressed when he wiped out the artwork, so he decided to release a series called "Laid Down & Wiped Away" chronicling his classroom whiteboard experiments. Here's Euclide's Flat Works 2012.